Take the next step in your career today.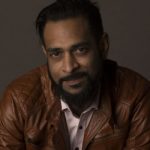 Preparing for the GMAT and applying for an MBA requires a tremendous commitment, and that doesn't take into consideration the personal challenges our students must face when deciding if they want to leave their friends, families, and native cultures behind to advance their careers abroad. An MBA is not for everyone and that's precisely what makes this advanced degree so valuable.
For these reasons, we at Merchant only work with students we are confident have what it takes to succeed throughout the preparation and application processes.
Given an increased demand in our services, we do not have the ability to offer free consultation services to unserious applicants. If you are interested in learning more about Merchant, please fill out this form. After reviewing your LinkedIn profile, our team will be in touch with you if we feel you are a good fit for our services.
Frequently Asked Questions
Should I take the GMAT?

Are you thinking about applying to business school? If your answer's "no," then maybe you shouldn't take the GMAT unless you want a fun challenge (which we've done a few times). If you answered "yes," then you have two choices for business school admissions tests: the GMAT or the GRE. So this question becomes, "Should I take the GMAT or the GRE?" The GRE has recently gained relevance as a great alternative to the dependable GMAT. So how should you decide which one to take? Even though the GRE has grown in popularity, most admissions officers still hold a GMAT bias in their heads. All things being equal, a good GMAT score will be taken more seriously than a good GRE score. When in doubt, take the GMAT, especially if you're interested in banking or consulting (two fields that often require GMAT scores in applications). What are the differences between the tests? The GMAT quant section is much harder than that of the GRE, while the GRE verbal is disproportionately hard for non-native English speakers.
Do I need a GMAT tutor?

The advantage of a private GMAT tutor over an in-class course or studying on your own is time efficiency. A general GMAT course won't be suited exactly to your needs, so you will waste a lot of time learning things you already know. Studying on your own requires hours of research to understand what the test is all about, figure out what you need to prioritize in your studying, gather the proper materials, and interpret your progress on practice exams. A private GMAT tutor does all this heavy lifting for you. Obviously, a private tutor costs more, so you need to evaluate whether the benefit it will bring you is worthwhile. We recommend that you spend some time building a base for yourself, figure out what your weaknesses are, then go to a private tutor with a specific need in mind, whether it is a specific type of critical reasoning question or the quant section as a whole.
What does the GMAT consist of?

There are four sections: Integrated Reasoning (IR), Analytical Writing Assessment (AWA), Verbal, and Quant. IR consists of four question types: graphics interpretation, two-part analysis, table analysis, and multi-source reasoning. Quant consists of two question types: problem solving and data sufficiency. Verbal consists of three question types: reading comprehension, critical reasoning, and sentence correction.
What score do I need to get into the school of my dreams?

There is no GMAT score that will ensure you are accepted to any program. Business schools evaluate multiple aspects of an aplication. However, you should refer to the average GMAT scores of your target programs. For example, the average GMAT score for top 10 programs hovers around 720. Many schools also offer a middle 80% range of GMAT scores that can also be a helpful metric to determine if your score is competitive enough to apply.
I'm not in Argentina. Can I hire you?

Our tutoring is done online and we have worked with customers from all over the world. We frequently hold events and happy hours in different cities throughout Latin America to connect with our students.
Can you guarantee I will get into my top program?

We cannot guarantee admission into any specific MBA program, however we can guarantee that our Admissions Consultants will work with you throughout the school selection and application process to give you a variety of options for graduate school.
How much does it cost?

Our pricing varies depending on a number of factors. We offer merit based scholarships to certain customers as well as packaging discounts depending on which services you are interested in. Please book time with student success team to discuss pricing specific to your needs.