Take the next step in your career today.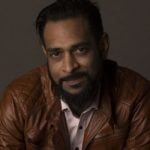 - "Preparing for the GMAT and applying for an MBA requires a tremendous commitment, and that doesn't take into consideration the personal challenges our students must face when deciding if they want to leave their friends, families, and native cultures behind to advance their careers abroad. An MBA is not for everyone and that's precisely what makes this advanced degree so valuable.
For these reasons, we at Merchant only work with students we are confident have what it takes to succeed throughout the preparation and application processes.
Given an increased demand in our services, we do not have the ability to offer free consultation services to unserious applicants. If you are interested in learning more about Merchant, please fill out this form. After reviewing your LinkedIn profile, our team will be in touch with you if we feel you are a good fit for our services."