Merchant's Guide to the Admissions Process
At Merchant, we are dedicated to providing comprehensive services that guide you through every step of your MBA journey. From understanding what an MBA entails to choosing the right program and successfully navigating the admissions process, our team of experts is here to support and guide you.

We understand that pursuing an MBA is a significant decision that can transform your career and personal growth. Our services are designed to help you make informed decisions and present the best version of yourself to your dream schools. We offer personalized consulting, application review, interview preparation, and much more, all tailored to your unique needs and aspirations.
Whether you're a young professional looking to accelerate your career, an experienced manager aiming for higher leadership roles, or an entrepreneur seeking valuable business knowledge and networks, an MBA can be a powerful tool to achieve your goals. And with Merchant by your side, you're not alone in this journey.
What is an MBA?
A Master of Business Administration (MBA) is a postgraduate degree to help people advance in their careers by providing an education in various aspects of business and the science of management. An MBA is typically used by:
Young Professionals with a few years of work experience looking to accelerate/pivot their career.
Experienced Managers who want to advance their careers and need the credential.
Entrepreneurs who want to gain access to resources and networks that come from getting an MBA.
An MBA, like any form of education, is an investment. Some companies hire certain positions exclusively from MBA programs. An MBA can also serve as a soft reset button for people's careers. It allows individuals to pivot industries such as from Finance -> Tech or Operations -> Consulting.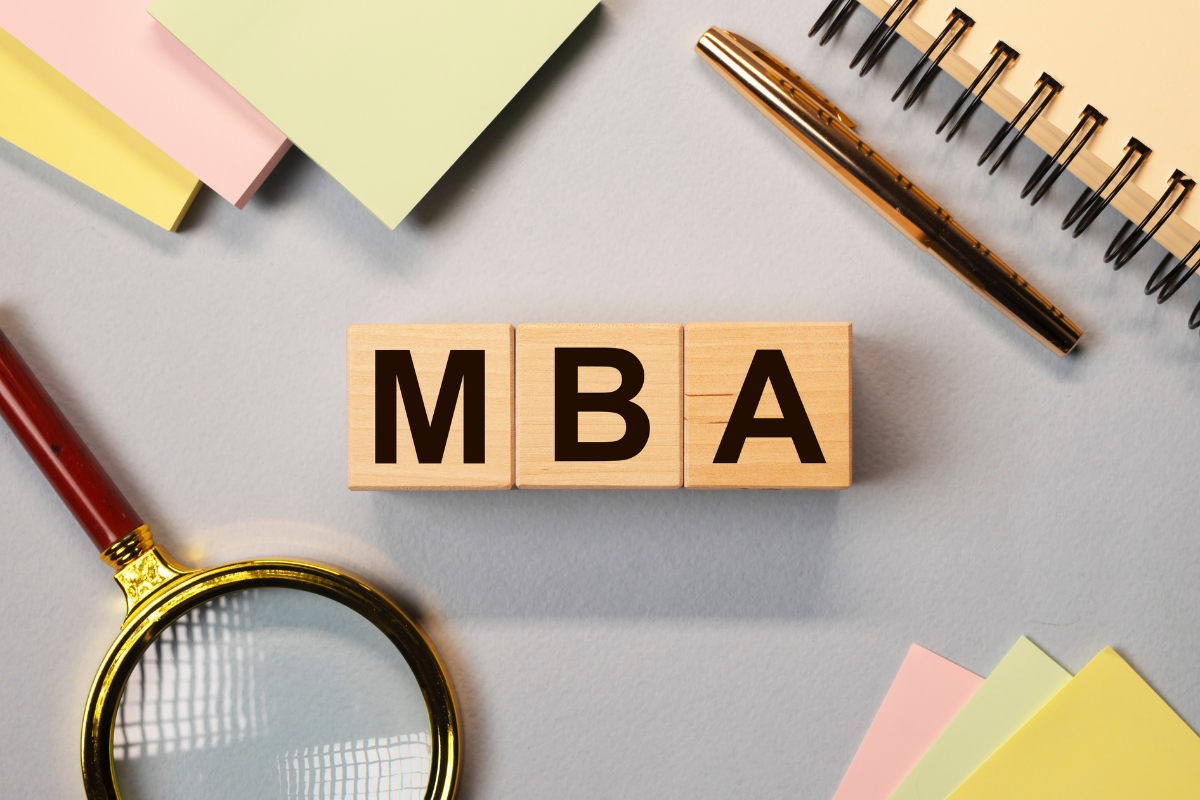 Obtaining an MBA degree can also be a strategic pathway for individuals from around the world to immigrate to Europe or the United States. By enrolling in a reputable MBA program in the U.S. or Europe, individuals can gain student visas to these regions while also improving their resumes. Over the years, we've helped hundreds of students from Latin America navigate the MBA application process and grow their careers abroad.
Full Time 2-Year MBA
This is the traditional and most common format where students take 2-years off from work and return back to school. You're immersed in life on-campus in the business school and able to fully partake in what the school has to offer. Some highlights that set the 2Y Full-Time MBA apart from other MBAs are:
On-Campus Recruiting (OCR): Companies will visit campus with the explicit purpose of networking with and hiring students from that school.
Summer Internship: It's expected that students will look for and secure an internship in their first year. This is particularly important for people looking to pivot industries and need experience in their target post-MBA industry.
Clubs: At most schools, there's a huge emphasis on student organizations and clubs. A major part of the MBA experience is the relationships you build and the network you'll be part of for the rest of your life. Clubs range from professional career focused to purely recreational and everything in between.


Full Time 1-Year MBA
Unlike the 2 year program, there is no summer internship which means that this program is less suited for people looking to pivot in their careers. An ideal candidate would be someone who's already in the industry and career trajectory they want.
Part-Time MBA 1Y/2Y
This MBA format usually has many variations and names such as "Weekend MBA" or "Evening MBA", but they essentially follow the same format of allowing individuals to continue working while getting an MBA. Students will still have access to varying amounts of campus resources and build networks in-person with other students but will have to juggle both B-School and work.
Online MBA
Online programs also allow people to continue working while getting an MBA but aren't limited by geographic location. The trade-off is that they miss out on things such as building relationships with peers, and the opportunity to pursue a summer internship. An Online MBA is great for people that simply want to get an MBA education and check off the box but it is not suited for those looking to use an MBA to pivot or accelerate their career.
Executive MBA
EMBAs are tailored for individuals with ample work experience and thus skip over the more basic material. Scheduling is typically more flexible and allows people to continue working while pursuing the degree.

Joint MBA
Common combinations are JD/MBA and MD/MBA, with rules on how many credits per each degree a student needs to earn for each degree varying from school to school. More info.
Requirements to Apply
Completion of an undergraduate program in an accredited U.S. college or its equivalent in another country.
Results of the Graduate Management Admissions Test (GMAT) or the Graduate Record Examination (GRE). Not for all schools.
Submission of the web application.
Results of an English Language Test (TOEFL or PTE) unless you have earned an undergraduate or Master's degree in an English-speaking country or from an institution in which English is the language of instruction.
Most MBA programs will ask you for at least 3 years of experience, with most top programs averaging around 5-7 years. What you want to highlight are:

Accomplishments, what impact did you have in your roles?
Advancements, any promotions you got show your ability to advance in your career and within organizations
Management, any direct reports you had or other responsibilities?
Leadership, any examples of when you demonstrated this trait?

Schools want to see that you're someone with the potential to succeed and help grow the brand of the school once you're an alumnus. They also want to see involvement & engagement that'll demonstrate your potential to be an active alumnus that gives back to the network.
Personal Narrative: This is probably the most underestimated part of the MBA application. Oftentimes the admission committee will be looking at people with similar numbers coming from similar industries and the real way to stand out is with a narrative that aligns with your personal brand.


The Typical MBA Applicant
Young Professionals with a few years of work experience looking to accelerate/pivot their career.
Experienced Managers who want to advance their careers and need the credential.
Entrepreneurs who want to gain access to resources and networks that come from getting an MBA.
Rounds
Early Decision / Round 1
The first round takes place between September and December and is where schools plan to allocate 30-50% of their spots for the incoming class. Applicants in this round tend to be well-prepared and have everything they need to hit the ground running, so it's quite competitive. Schools are fairly generous with scholarships here since they still have the full amount to play with as they see fit.
Round 2

This round takes place between January and March, and schools are looking to fill out the remaining spots for their incoming class. Applicants in this round tend to be more balanced in this round, comprised of people who spent R1 preparing their applications and those waitlisted from the previous round. Schools are still fairly generous with scholarships but will be starting to run short.

Rounds 3 & 4
These rounds occur between April and June, and by this point, schools have pretty much filled out the incoming class roster. They'll be mainly looking for certain kinds of candidates to round out the class and fill in any spots that open up from people changing their minds and accepting offers from other schools. Unlike previous rounds, scholarship money will likely be all dried up and you are unlikely to receive money compared to if you applied in an earlier round.
In most years, R3/R4 is considered a crapshoot, and most people would advise candidates to just wait until R1 the following year to have a better shot at scholarship money.
Which Round Should I Apply?
There's no definitive answer, the rule of thumb is to submit when you feel like you can put together the strongest profile. R1 would be ideal, but you would be better off submitting a strong application in R2 than a weak one in R1 if you need the extra time. Another thing to consider is that many people who apply in multiple rounds find that their later rounds applications are stronger thanks to the learnings and experiences of the previous round(s). If you're looking to apply to multiple programs, it might make sense to split them up across multiple rounds.
Research
The first thing you'll need to do is learn about the various schools out there and build a short list of programs you're considering. Some good sources of information are:
Virtual Informational Sessions: Schools will hold virtual sessions open for anyone to sign-up.
Campus Visits: You can sign-up for guided tours where you can visit the campus, speak with current students, and even sit in on a class or two.
Student Outreach: Most programs will have some kind of student ambassadors or contacts they recommend you talk to. They're generally very responsive and helpful and can give you a better idea of what the day-to-day is like.
Online Resources
Preparation
While not a comprehensive checklist, applicants will want to have:

Taken or re-taken the GMAT/GRE until they receive a satisfactory score for their goals

Received confirmation from whomever they plan to have submitted letters of recommendation from

Engaged in some form of outreach with the program and current students

Taking the GMAT/GRE
Depending on the school you've applied to, they might ask for formal copies of scores, or allow you to use self-reported scores and only ask for formal score reports if you're admitted and you plan on attending.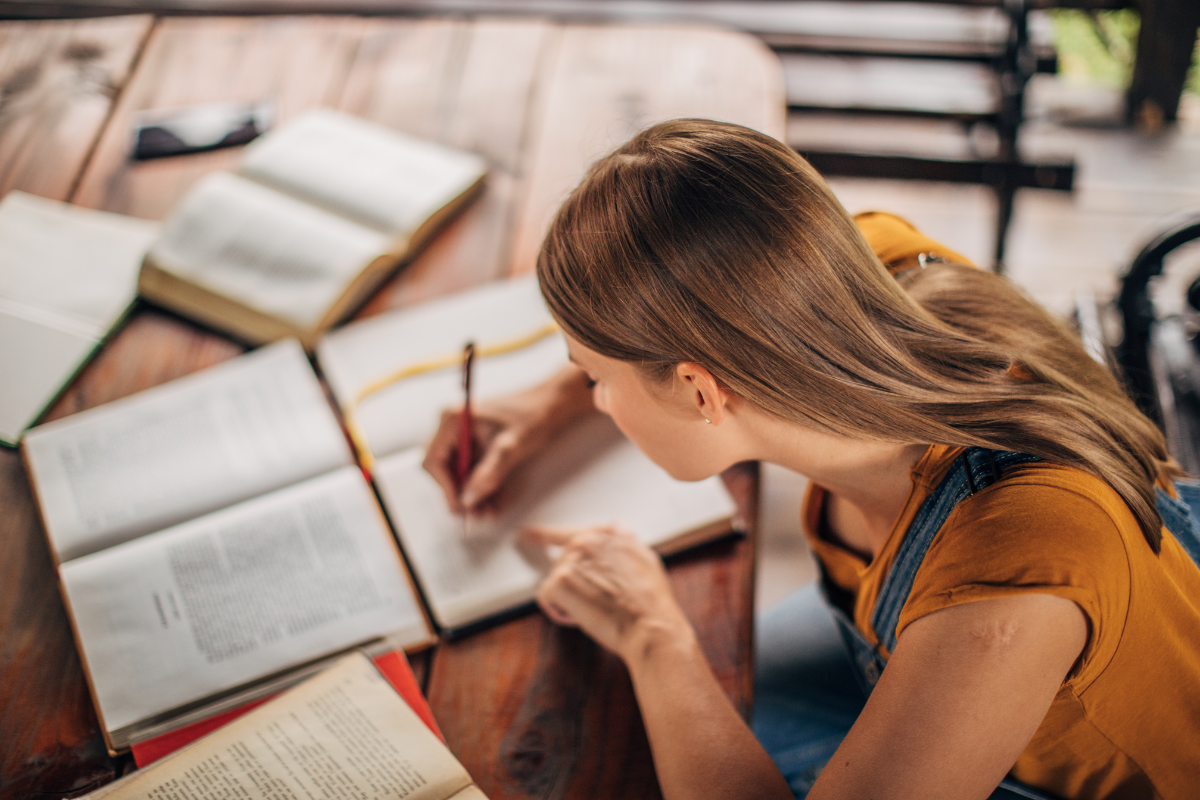 Letters of Recommendation
Most MBA programs will ask for 1-2 letters, with a strong preference for one of them being your current supervisor.
Good candidates for a recommender include:
Current Supervisor
Past Supervisors
Current/Past Peers
Clients


Essay
Each school will have different essays, but they will touch on common themes such as personal motivations or experiences in community involvement.

Some good resources to look at are:
Initial Decision
The admission committee will do one of two things:
Invite you to Interview
Put you on a Waitlist
Interview Invite
If you secure your invitation to interview, there will typically be three options: in-person on-campus, in-person off-campus, or virtually through an online interview. Whether or not you should make the effort to interview in person will depend on your circumstances.
Waitlist
If you are waitlisted, your profile wasn't strong enough to be considered for an interview/admissions in the current round but wasn't weak enough that they would outright turn you down. While it might feel like things are out of your hands at this stage, there are still things you can do to improve your profile and help get your candidacy reconsidered. Most schools will have a form that allows you to provide them updates, some good updates to provide are:
A higher GMAT/GRE score if you re-tested since you submitted the application.
Updates to your resume if you've gained additional responsibilities or a promotion at your current job.
Clarifications or additions that you missed in your personal essay.
In addition, you can continue reaching out to current students and members on the admission committee to show your interest and commitment to the program. While there's no guarantee you'll make it off the wait list, these little things could make a difference.

Lastly, for certain candidates with exceptional profiles but weak GMAT/GRE scores, the admission committee might include a request for you to retake the test as part of the waitlist notification. In these cases, it's a sign that your profile is otherwise strong enough for admission but they are hesitant because of that one aspect of your profile. If you're able to score higher and meet the average score of the school, you have a good shot of getting off the waitlist.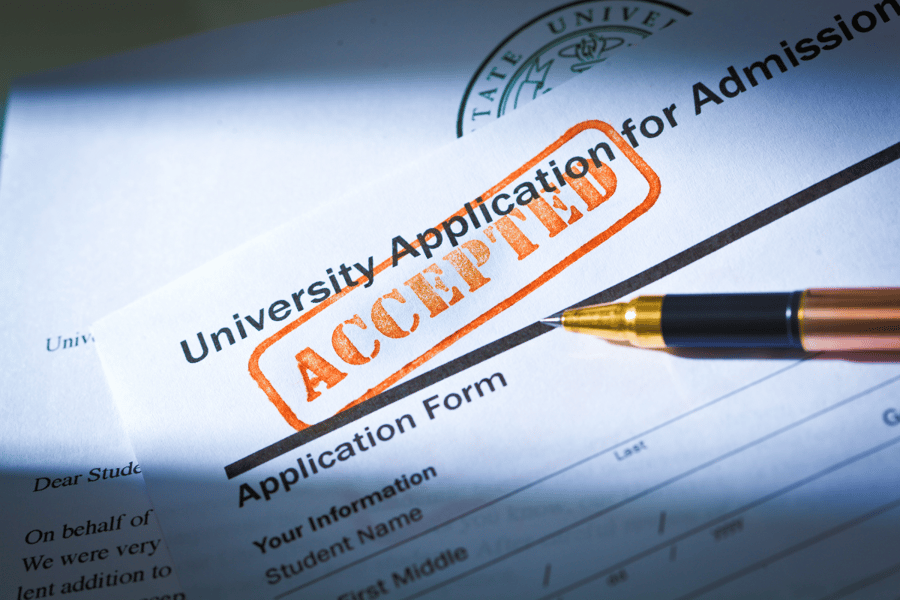 Final Decision
Depending on the school, decisions will come out on either a rolling basis or in batches based on deadlines. Similar to the initial decision, your will get either:
An Admission Offer w/ or w/o Scholarship
A Wait list Offer
Denial of Admissions
If you are admitted, your offer might also include a scholarship amount, as well as a deadline for when a decision and deposit are required. Schools are usually accommodating and will grant you extensions if you ask the admissions team.
If you are waitlisted, see above for ways to advance off the waitlist.
MBA Scholarships in LatAm
For MBA candidates of all shapes and sizes, scholarship research & negotiation are an expected part of the admissions process. Some schools have easy to use forms for applicants to complete upon request, however many will not always have sufficient resources accessible from abroad for candidates not currently nearby. Candidates with a well designed strategy and strong application are often eligible for many other types of scholarships that could significantly decrease the cost of the notoriously expensive MBA journey.
Applying for MBA scholarships as a Latin American applicant has its difficulties, but it also has plenty of advantages as well. Having a clear idea of what one is eligible for and the respective deadlines is key to maximizing your scholarship potential. For many of our clients, our help navigating their MBA scholarship funding was the difference between attending a good program and attending the program of their dreams.
How to Choose an MBA Program?
Employment Outcomes
Generally, a school's ranking correlates fairly well with the average salaries of its graduates. Usually, higher-ranked programs send a higher % of their graduating class into coveted positions at top companies. Depending on the industry/role, opportunities might be limited to certain target programs.

That's not to say that someone from an unranked school can't land a post-MBA job at Google, but they would be the exception and not the norm.

Before committing to a program, you should always check the school's website and see if the school publishes an employment report. If a school does not have one, IT IS A MAJOR RED FLAG.

There's a reason why top schools put their employment figures and numbers online, it is the easiest way to prove that backs up the claims they make on how well their graduates fare. If a school doesn't provide this information, it's likely that they believe sharing it will do more harm than good for their admissions and bottom line. Read More.
Geography
Some schools place graduates nationwide post-MBA, whereas other programs have a strong regional affinity (Anderson, Haas, and McCombs being good examples of this.)

It's important to look into where graduates from a program you're interested in are likely to end up to make sure that it aligns with your goals
Cultural Fit
Every school will pitch you on a tight-knit community and collaboration. The only real way to get a pulse on each school is to do research and reach out directly to current and former students and get a feel for yourself. Pragmatically speaking, it is in both your and the school's best interest to make sure that there's a cultural fit because no one benefits from a mismatched pairing.

That's where the Merchant Alumni Network really shines for our clients, offering the insight only gained from the real life experiences and challenges that oftentimes looked a lot like theirs.
MBA Career Opportunities
An MBA degree is a powerful tool that can open up a world of career opportunities across a wide range of industries. The skills and knowledge gained during an MBA program are highly valued in the business world, making MBA graduates sought-after candidates for a variety of roles.
Industries and Job Roles
MBA graduates can be found in nearly every industry, from traditional sectors like finance and consulting to emerging fields like technology and sustainability. They take on roles in management, strategy, operations, marketing, human resources, and more. Some of the most common job titles for MBA graduates include Project Manager, Business Development Manager, Financial Analyst, Marketing Manager, and Operations Manager.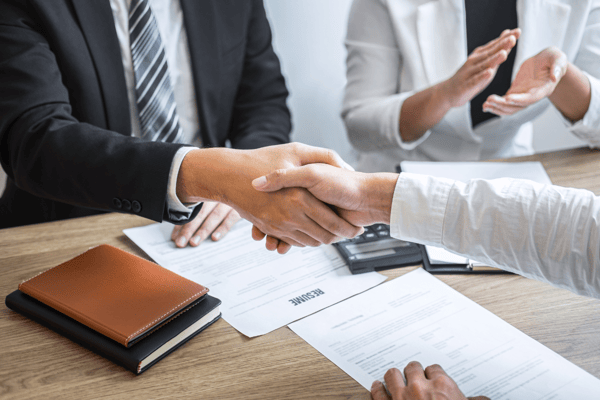 For those with an entrepreneurial spirit, an MBA can provide the necessary skills and network to start your own business or take a leadership role in a startup. Additionally, many MBA programs offer specializations or concentrations, allowing students to gain expertise in a specific area such as healthcare management, international business, or data analytics, further expanding their career opportunities.
Salary Ranges and Career Growth
The potential salary for MBA graduates can vary widely depending on the industry, location, and level of experience. However, it's generally recognized that an MBA can significantly boost earning potential. According to a survey by the Graduate Management Admission Council (GMAC), the median starting salary for MBA graduates in the United States was $115,000 in 2020, nearly double the median for bachelor's degree holders.

Beyond the immediate salary boost, an MBA can also accelerate career progression. Many companies prefer or require an MBA for leadership and executive roles. The strategic thinking, leadership skills, and business acumen gained through an MBA program can equip graduates to take on these higher-level responsibilities and advance their careers more quickly.
Frequently Asked Questions
What are Admissions Rounds?

MBA schools have different rounds where you can apply. These rounds are typically in September, January, and April. First round (september) is the ideal time to apply: since no seats in the MBA class have been taken yet, a prospective applicant has the best chance of being accepted. In the second round, there are fewer seats available in that same MBA program class since the school has already accepted some students. That said, we have never had an applicant apply for a second round and not be accepted to a school. It is much better to take your time and apply in the second round with a solid gmat and solid applications, than rush to apply in the first round.

There are certain schools that do not have admissions rounds and instead have rolling admissions (Columbia and HEC). There are also schools that have fall and winter intakes (you can start the mba in the fall or winter). These schools are INSEAD and IE.
What are USA/Europe's Top Schools?

Top USA Schools with information on each (important ones are 1 - 16).

Top European Schools.
Target Scores for Schools

Target scores for top 8 schools in the USA is 730. Target scores for schools 8 - 16 are 680 +. Target scores for INSEAD, LBS is 700. Target score for all other european schools is 680+
Reasonable Career Plans for After the MBA Based on What they Currently Do:

For whatever industry you're in (excluding pe,cv) , a reasonable career plan for getting an mba is that you want to go into consulting. Other reasonable career plans are to get an mba and come back to Argentina to work at a company they were previously working for. Another reasonable career plan is move to Europe/USA and gain international experience, provided they already have their visas figured out
Is GMAT Good for Other Careers?

Yes it is especially good for a masters in finance. It looks great on your resume and can often be required for consulting and finance positions. For most careers it is not really necessary, but certainly stands out on any CV.
What are Fall and Spring Intakes for MBA Programs?

There are two intakes (times of the year when classes start): fall and winter. Fall intake is what the majority of schools offer through their programs. Different schools have different Admissions deadlines for this fall intake. While the deadlines are different, most schools have three rounds of applications. September/october: first round, January: second round, March: third round. Students have the best chance of being accepted in the first round, followed by the second round. This is because more seats are available during these rounds. By the third round most available seats have been taken by applicants, making it very hard for people from outside the country to get their visas in time to go to the USA/Europe in time for the third round. Some schools operate on rolling admissions- Columbia, hec, iese, in which case there are no rounds. In this scenario, schools notify you if you're accepted 5 weeks after applying typically. There are also schools that offer winter intake like insead, ie, and Columbia. These programs start in January instead of the fall so instead of having a summer internship you would just have classes.
How Long Does the Process Take from Submitting your Score/Essays to Finding out you're Accepted?

If you apply in the first round, you'll have interviews 4 - 7 weeks later and know if you're accepted by December. If you apply for the second round, you will have interviews a month later and usually know by March April. Third round is usually too late for Argentines.
In Conclusion...
Throughout this article, we've explored the multifaceted world of MBA programs, their benefits, the admissions process, and the vast career opportunities they offer. We've also addressed some of the most common questions that arise when considering an MBA. However, we understand that each individual's journey is unique, and there may still be questions and concerns specific to your situation.

Choosing to pursue an MBA is a significant decision, one that can open doors to new opportunities and transform your career trajectory. But the process can be complex and challenging. That's where Merchant comes in. Our team of experts is dedicated to providing personalized guidance and support every step of the way, from choosing the right program to crafting a standout application.

Remember, in the competitive world of MBA admissions, it's not just about applying—it's about standing out. And with Merchant, you're not just another applicant. You're a future business leader, and we're here to help you shine.

Don't just apply, stand out. Reach out to our team of experts today and let's start your journey to an MBA together. We look forward to partnering with you on this exciting journey towards your future success.
Can't find the answer you're looking for? Please chat to our friendly team.